Social media is great for engaging your audience, but did you know you can also use it as a research listening tool to discover your audience's needs?
Meet Molly.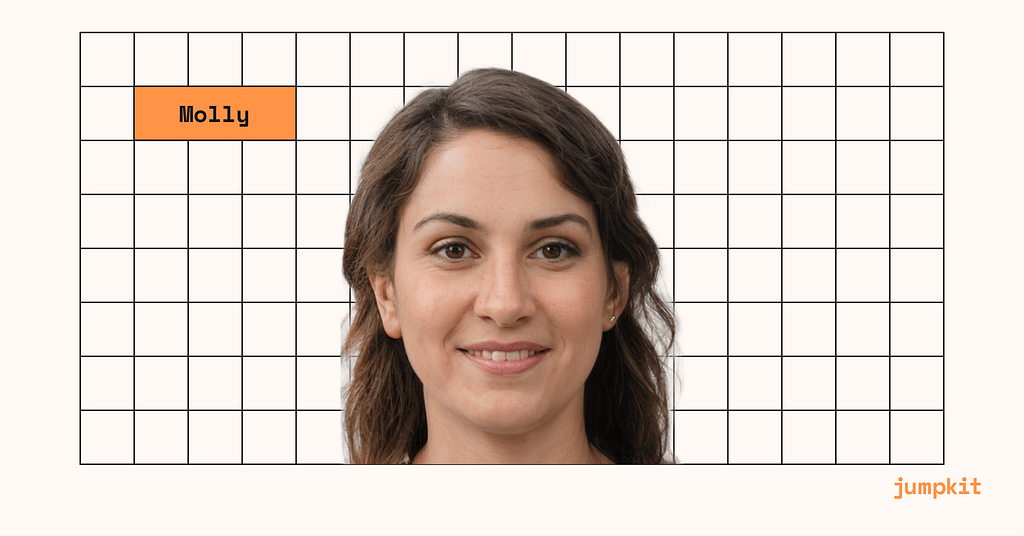 As part of her growth strategy, one of her goals is creating content for a company that empowers women entrepreneurship. As an excellent researcher, she sets out to find more about her audience to get the knowledge she needs to write better content.
The problem is, she's not exactly sure what her audience wants or even where she can find them.
She has an idea, but when she sits down to think and create content, she feels like she's not sure who she's speaking to and what they need.
If you're in the same spot as Molly, don't fret.
Below, I'll walk you through a quick process where you'll find your audience on social media and what you can do once you've found them.
We'll follow along with Molly, so you can see just how simple it is.
Step 1: Define your target audience, or you'll end up listening to the wrong conversations
Before you use social media to learn about your audience, you need to define who they are and what they want. This will help you know where to look for information and expand on an audience segment for more discovery later.
A few questions that will help you define your target audience are:
What is their age?
Where do they live?
What do they do for a living?
What is their income level?
Where and what do they buy?
How much time do they spend on social media?
What are their behaviors?
What are they interested in?
Which challenges do they face?
In Molly's case, her target audience looks like this:
25–45 years old
Lives in Los Angeles, California
Self-made entrepreneur
Competing in the workforce with men is a challenge
You can dive much deeper into market segmentation by creating audience personas to clarify who the audience is you're targeting.
We'll explore that in a future article.
With a baseline of demographics and psychographics details on hand, you can start your search.
If your social media is a ghost town or you don't know where they're at, read on to learn how you can find them.
👉 If you have several followers on social media, you're ahead of the pack. You can start there by analyzing the people who are interacting with your content. And then expand to other social media channels.
Step 2: Where to find your audience on social media
Now that you've defined your audience, the next step is to find them. The best place to start is Facebook and Twitter. These are two of the most popular social media platforms and also the most likely used by people in your target audience. Of course, if you're aware of where your audience might be, such as Instagram or LinkedIn, then start there.
Here are some tips on how to use these platforms:
Facebook — To find your target audience on Facebook, it helps if you know what their interests are. You can then search for groups and pages related to those interests.
🦊 Bonus tip: On Facebook groups, you can find topic hashtags for group discussions to expand your exploration for new discussions.
Twitter — To find your audience on Twitter, it helps if you know what hashtags they use (like the ones from Facebook groups). Now you can search for these hashtags in the search bar. Try out the advanced search feature to laser in on more relevant results.
As you explore, keep a list of the demographics, hashtags, topics, and more that you find to help validate your target audience.
Molly found a few passionate entrepreneurs on Twitter:
The next step is to dive deeper into understanding audience needs.
Step 3: Discover their needs, so you know exactly how to help them
You've figured out who your target audience is and where they are, but how do you find out what they need?
Here are a couple ways:
Ask questions — You can ask them directly by using Facebook's messenger or Twitter's DM feature. Ask them what they want or need from you and let them know you're interested in listening to their needs.
Listen to their conversations — It is best if you can listen in on their conversations and learn about what they want or need. You can do this by using Twitter's search feature or Facebook's groups.
Molly searched for "#womensentrepreneurs" on Twitter.
And here are the gems she found:
Authenticity is important.
New entrepreneurs should launch ASAP to learn from data.
And they should make mistakes in the beginning. It's all part of the process.
Now she can create content around a "new entrepreneurs" topic, and plan for a seasonal topic "#internationalwomensday", which she can revisit every year to discover more and create timely content.
See if you can spot topics like this in your target segment's tweets and comments.
You can also search by hashtag to see what conversations people are having around the problem they are facing.
With a better understanding of your audience needs, the next step is why you're here to begin with: create content that can solve their problems.
Step 4: Deliver content that delights their needs
Once you have found out what your audience wants, it's time to deliver valuable content that will meet their needs.
You can do this through blogs, social media or any other type of content. The key here is to deliver the right content at the right time to your audience.
For example, if you have a blog post you think will help them, you can share it with them on social media using Facebook's or Twitter's share feature.
Knowing your audience better will help you dial in how frequently you should post and when.
Needs change, problems emerge, and your competitors may have written better content than you for your audience. The fix? Optimization.
Let's wrap up in the last step to improve your content for future growth.
Step 5: Optimize to improve how well you understand and better help your audience
Finally, you need to measure your success. You can do this by tracking how many people are engaging with your needs-focused content. This will help you know what they want and how well you are satisfying their needs.
There are a healthy amount of tools, such as Hootsuite, depending on how you prefer to manage your social media.
And, as you go through this, you can continue to validate your assumptions about the audience you defined in Step 1. You might find extra information such as political parties that can help you uncover fresh groups and communities to listen in on.
Conclusion
Social media is a great tool for finding your audience, discovering their needs, and delivering content that applies to them. The key is to listen and then respond. This will help you build trust with your audience and make them want to engage with you more often.
Learn more about creating valuable content on the Jumpkit blog.
Need a content co-pilot? Jumpkit replaces the traditional content marketing agency to help you grow better, so you can save time with less hassle.
Questions about discovering your audience's needs? Send us a message, we're happy to help.